Aiphone (C-ML/A) Intercom Master Station
We are Aiphone intercom installation and repair experts. Regardless of the type of property you own, Aiphone intercoms can make communicating easier and more efficient. Our customers are both homeowners and business owners who are looking to install or repair their intercom systems. Our team provides same-day intercom repairs so you never have to be without the communication and access you need.
The Aiphone C-ML/A are door answering systems providing audio communication with the door station, as well as door release activation.
Aiphone Master Station features a push to talk, release to listen button. Communication at the C-D is hands free. The C-ML/A also has a N/O dry contact for door strike connection and mounts to a single gang electrical box.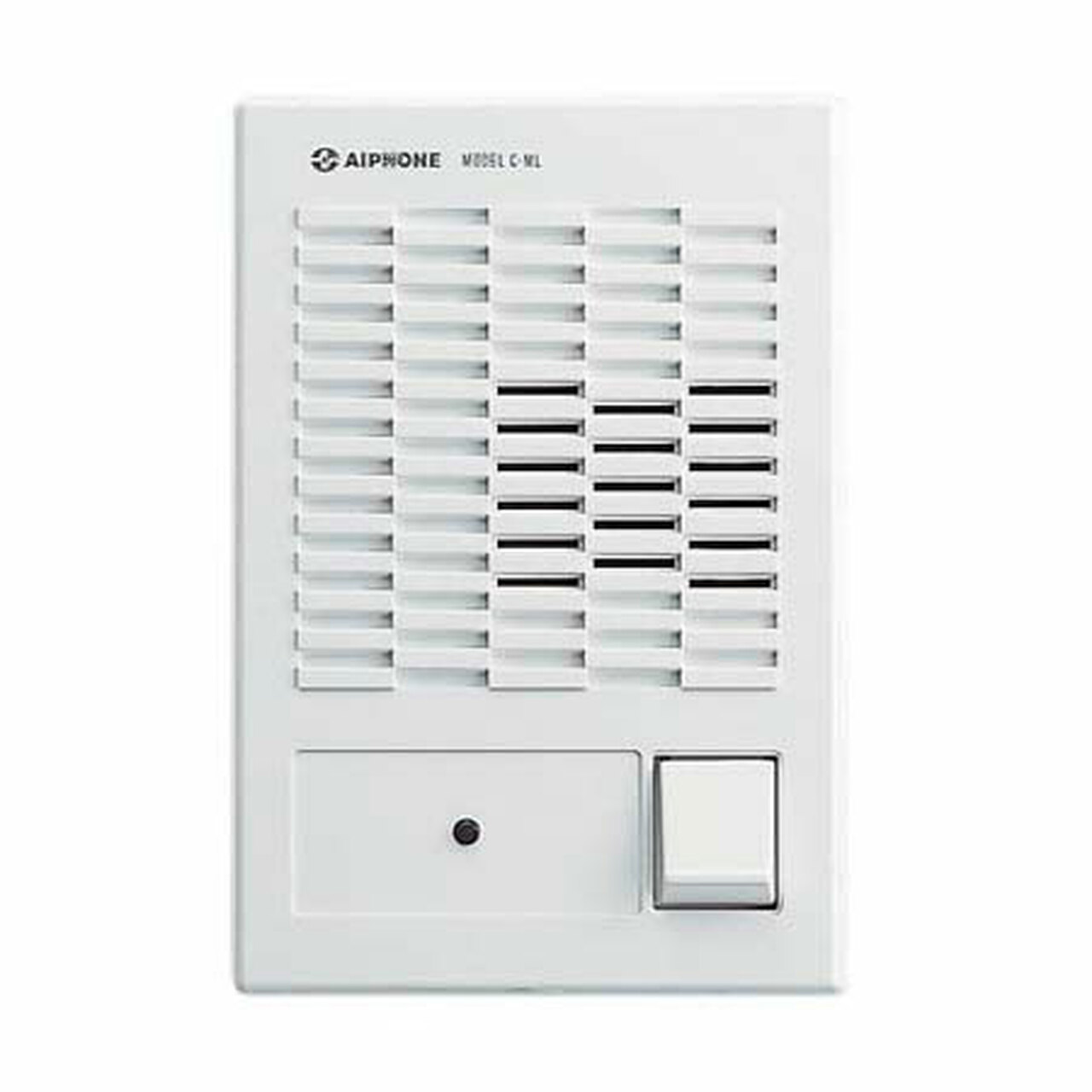 Accessory Compatibilities
The Intercom Master Station is compatible with Aiphone systems and: Estate Swing: ES502, ES1602, ESU2200, ES300, ES1100, ESC1102, ESU2202, ES302, ES1102, ESC1600, ES500, ES1600, ESC1602, ES-L 450, E-SL 1200, E-SL 1800, E-SL 2000AC, E-SC1102 Carriage Door Opener, E-SC 352 Carriage Door Opener, E-SC1602 Carriage Door Opener.
Apollo: 1550, 3600, 1600, 1650, 3500, NT-H12ETLSingle, NT-H12ETLDual, 7000UL, 7500ETL, NT-T7 Single, NT-T7 Dual, NT-T5 Single, NT-T5 Dual, BA12
Mighty Mule: FM200, FM502, FM350, FM352, FM500
GTO: SW050, SW3000XL, SW052, SW3002XL, SW2000XL, SW4000XL, SW2002XL, SW4002XL, SL2000B, GP-SL050, GP-SL100, GP-SL052, SL-2002B, GP-SL102
Zareba: G550, G552, G750, G752
LiftMaster: LA-400, LA-412, LA-400-D, LA-412-D
Other: Most other gate openers
This is the master station you put in your room and connect with the door station. It can work with Mighty Mule and GTO gate opener. When you press the door release button, the gate will open. Power supply SKK-620. You may choose C-D wall mount door station or LS-NVP/B vandal proof flush mount door station to work with this master station.
Open voice, Chime tone
15 second timed call in and communication
Communication volume control
Door release
ABS
C-D wall mount
LS-NVP/B vandal proof flush mount door station
PanTilt