Intercom Systems Installation & Repair
Modern Intercom System Technology
We are intercom system experts
Lock and Tech USA provides complete intercom system solutions in New York. We install, maintain and repair any type of intercom system and provide 24 HR custom intercom solutions for homes and businesses of any type and size. We offer free, no obligation on-site intercom consultations as well as same day repair and maintenance services in Brooklyn, Manhattan, Bronx, Queens and Staten Island.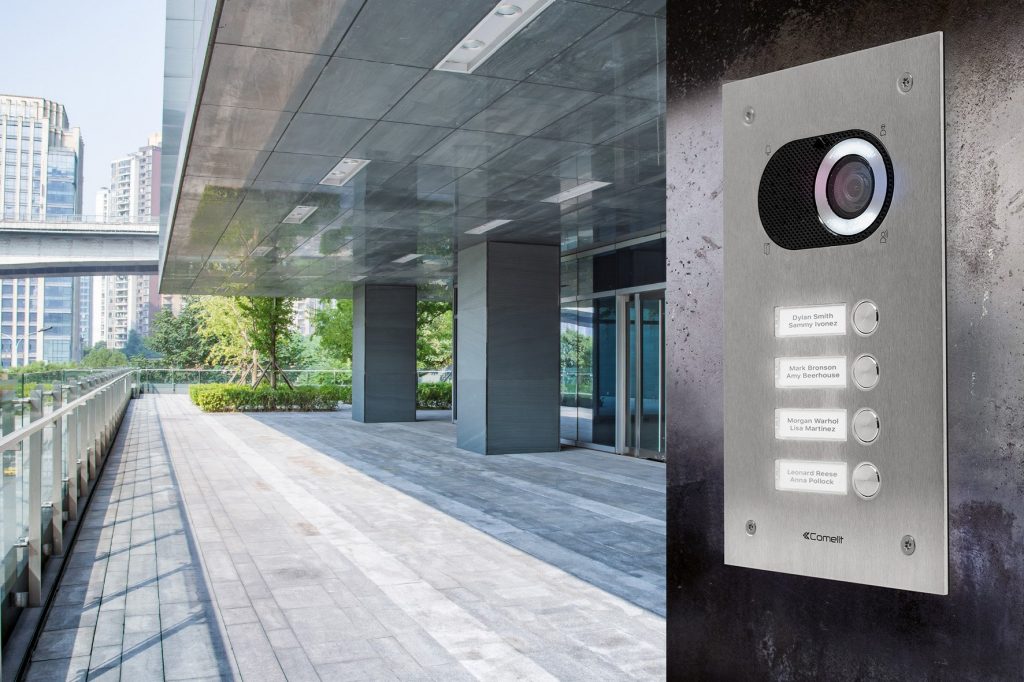 Our intercom system solutions include home and business intercom services, access solutions for schools, temples, hospitals, warehouses, residential buildings and much more. We are a full service intercom system solution provider and are dedicated to keeping your property safe and secured. Our professional intercom system specialists are always on call and are dedicated to providing our customers with the best intercom service possible.
Telephone Intercoms
If you're looking for an intercom system that integrates with your existing telephones in your home or business, we can help. It works with both standard home telephones and telephone systems.
You can answer up to two doors or gates from any telephone.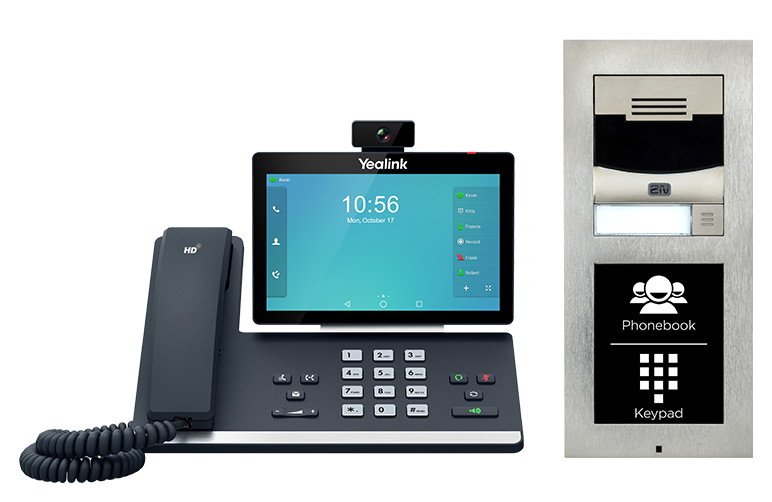 Operation is simple. When a visitor presses the button on the door box, the telephones will ring with a distinctive ring to let you know someone is at the door. Just simply pick up the telephone and you are automatically connected to that door.
Hardwired Intercoms
Wired systems are those where the outdoor unit is hard-wired to the indoor device in each apartment or business unit in the building
Hardwired intercoms are the obvious choice for a dependable security system because they don't have any of these vulnerabilities and come with a number of additional security features. They're harder to tamper with. You don't have to worry about them running out of power. The range significantly exceeds that of a wireless intercom system. They can't be eavesdropped on without mixing a receiver or patching directly into the wiring.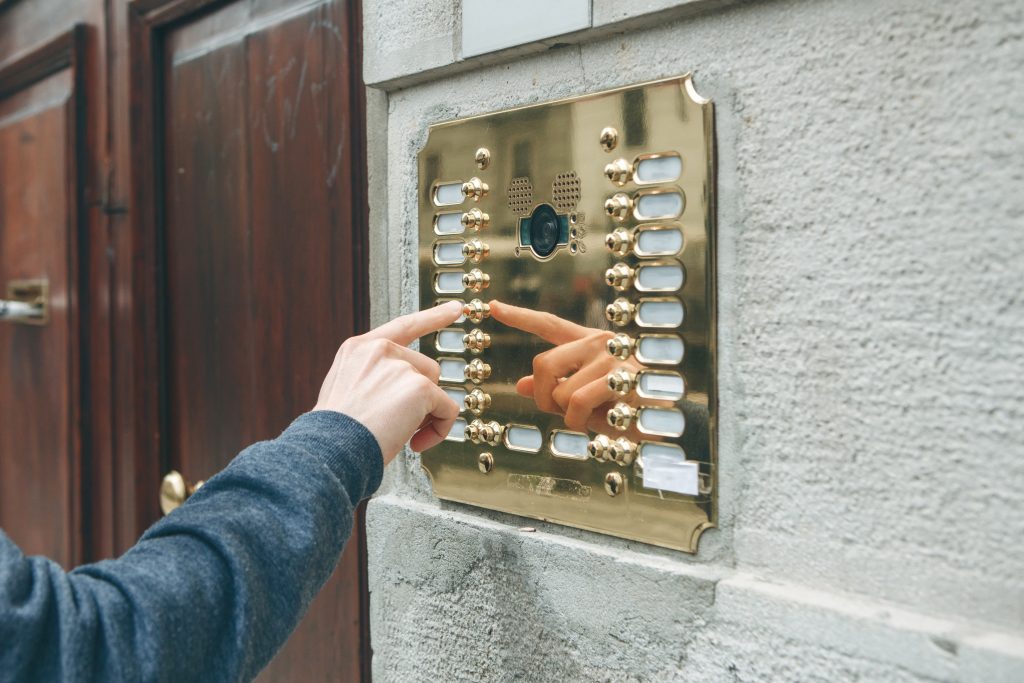 Every business and home is unique. If you value security and reliability above all else, perhaps you should look into a wired intercom system. If you're only planning on using your intercom system for minor applications and would rather easy installation and low cost, a wireless system might be for you.
Wireless Intercoms
For some of our clients cabling is not an option. If this is the case, then we have a no wiring option that can be the solution. We have several products that will work according to your tastes. It even operates on a regular phone line.
Wireless Intercoms are less costly and easier to install. But, then, wireless systems have drawbacks that need to be considered. One of the major issues is security, whereby communications can easily be eavesdropped on when a device is tuned to the same frequency. Range is another issue. If one lives in the basement, having a wireless system simply won't be very effective.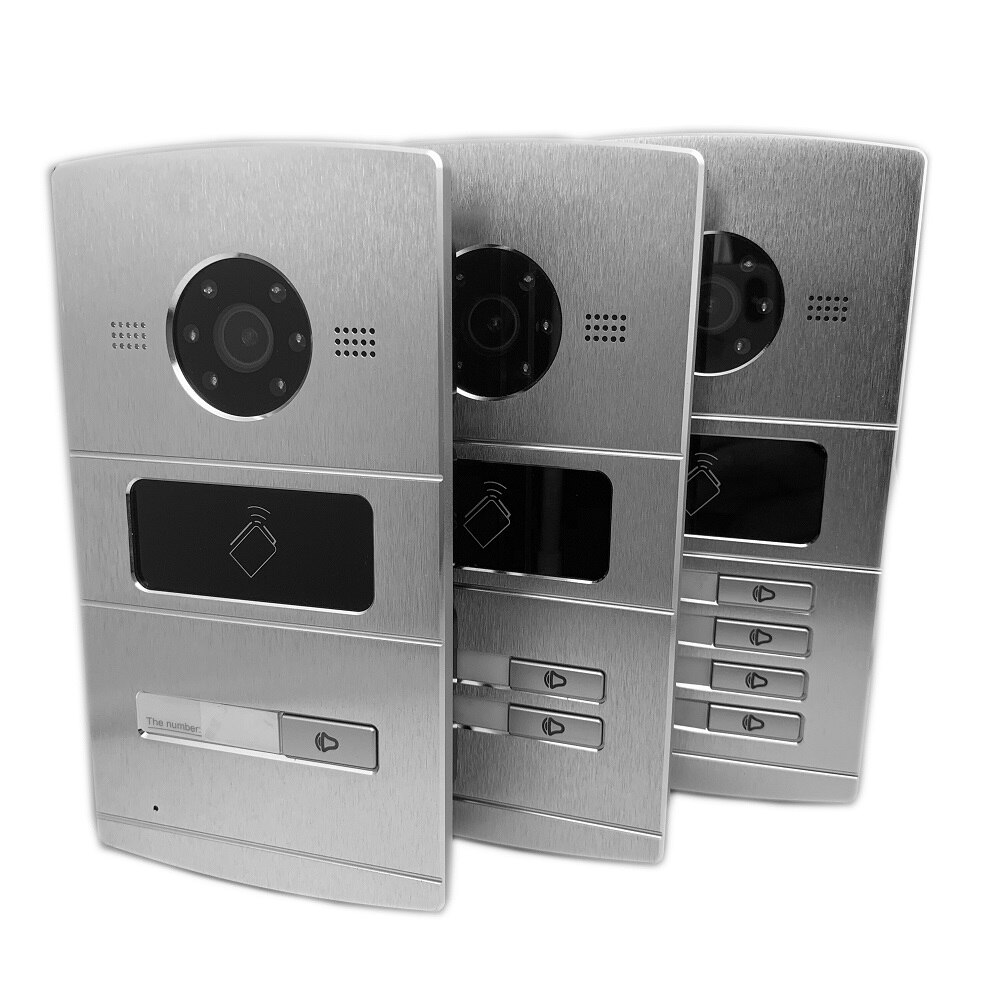 Then, there's the power supply issue. Depending on your setup, a wireless intercom system will depend on each node having its own power supply – usually just a battery. If you wire them into your electrical system, it completely defeats the purpose of having a 'wireless' intercom system. But batteries fail. That may sound like a small problem, but imagine, from the perspective of a business owner, finding out at day's end that the battery in the front-door intercom had failed, unannounced, and a potential client had been unable to buzz for entry. A wireless intercom system is a recipe for embarrassment, and it's bad for your bottom line.
Video Intercom Systems
With conventional intercom systems, you rely on your visitor's voice to verify their identity before you "buzz" them in. This isn't always reliable, though, especially when there's a lot of street noise. With a video intercom system, your tenants won't have to rely on guesswork or finger-crossing that their visitors are who they say they are.
If your visitors have legitimate business with you, letting them inside is as simple as pushing a button. If they aren't, however, you can easily and discreetly report them to authorities.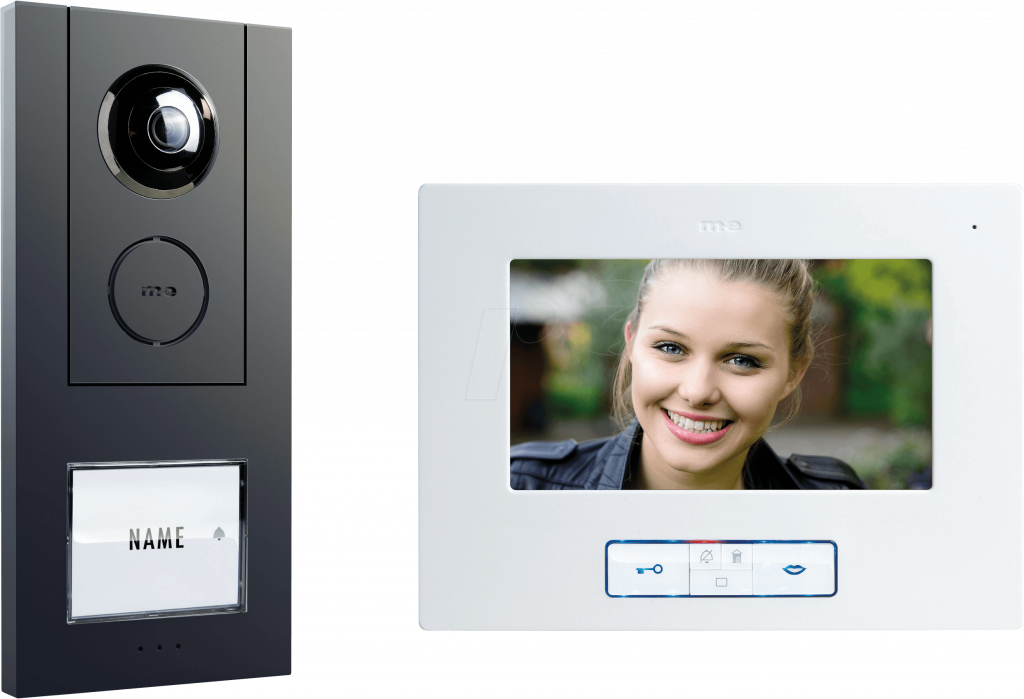 While their security benefits cannot be understated, video intercom systems can also be customized to facilitate communication between offices, or within one office. With both voice and video support, they allow staff to communicate much more effectively than by email or voice calls alone.
Video intercom systems can also be used to restrict areas within your building. Instead of relying on key cards, which can be lost or stolen, add another level of security to your business with video verification.
Video Doorbell At Home
Other than the obvious of seeing visitors, you could see when the mail is delivered. It is also a benefit around the holidays if you shop online and have packages delivered.
In many cases, someone who is looking to break in or steal mail will choose another house just by seeing the intercom system.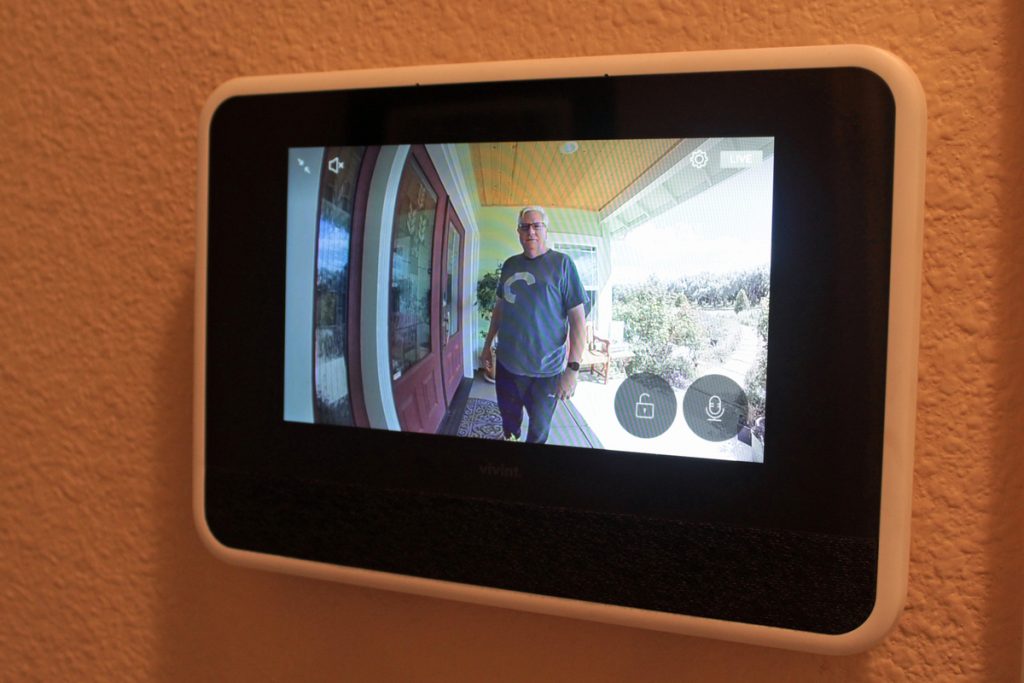 The hands-free use is definitely a big plus. It is also helpful if you are busy or have a hard time moving quickly as you can look and press a button.
Home safety and security is a big consideration for home buyers. If your home has a comprehensive alarm system supplemented with a video intercom system, it can be the key point at sale time.
Most of the newer video intercom systems can capture, store and date-stamp images so that you can review them if the need ever occurs.
Intercom Amplifiers
The intercom amplifier offers amplification, control and power circuits required to control the complete building intercom system. Intercom amplifier includes integrated circuit amplification, circuit call tone oscillator supporting secure and warble tone modes. A proper intercom system will let you recognize the person whom you like to grant access. Have you ever opened your door to someone by mistake, just because you could not recognize this person? Have you ever go into a building, call on the intercom and could not understand what the other person was telling you? Most possibly, those issues were because of the bad condition or quality of intercom amplifier installed in your intercom system.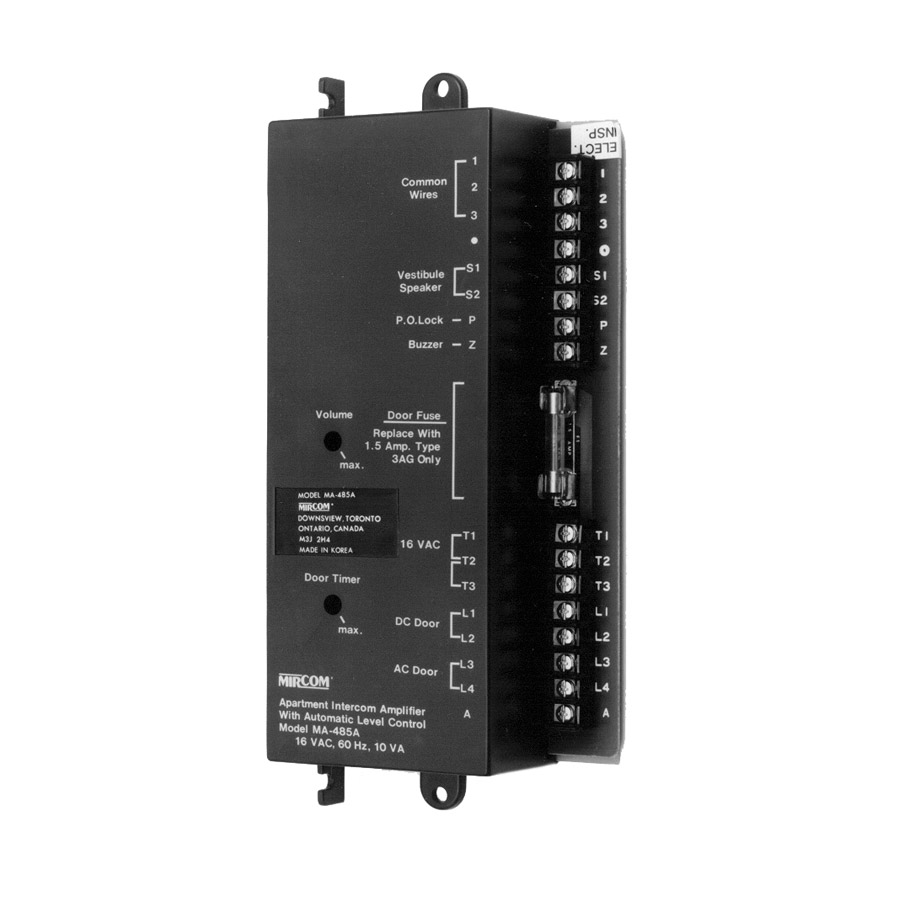 Intercom amplifiers are not high-priced products, yet they are frequently ignored. Lock and Tech USA is able to renew an intercom system you might be considering out of use by just altering an amplifier unit or an intercom handset. Using high grade technology and built with premium components, this amplifier is intended for enduring reliable performance. To know more regarding intercom amplifiers and intercom system installation in New York, please get in touch with us today.
Brands We Working With: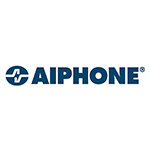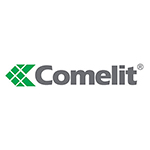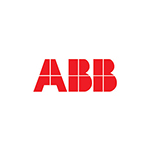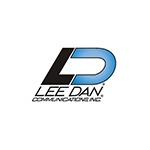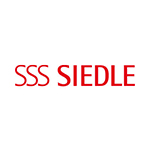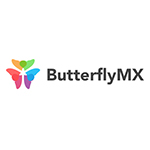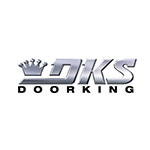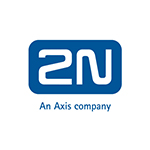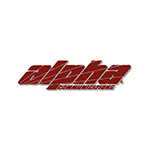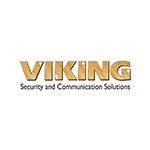 Sales, Service, Installation
A large selection of intercoms to choose
Technicians trained in the latest advancement and will teach you how to use the intercoms
Installation of substations and master stations for complete intercom system control
Wired or wireless systems depending on preference, and also the presence of existing wiring and wall strength
Installation of audio intercom, audio/video intercom and door access control systems
Maintenance after installation and instruction on intercom system usage
Weather resistant outdoor stations (if necessary)
Get a Free Risk Assessment of your home or business by Our Security Expert
Lock and Tech. Service Well Done!
Lock and Tech is a full service security company. We offer Surveillance Camera Systems, Alarm Systems, Access Control, Fire Alarms Systems, & Intercom Systems. We also specialize in Low Voltage Pre-Wiring and Hardwire security and monitoring systems.
We Serve Residential, Commercial, & Industrial Sector clients in the NYC area. We offer Reliable & Quality Products at a reasonable price. Our technicians are highly trained in the installation, testing, & repairing of Security Systems. Additionally, we use only the most advanced equipment to ensure your home or facility's safety. Imperial tests every system we carry, so our clients always receive quality, reliable equipment.
Hear from Our Clients
I am a property manager in Manhattan and had to find a company to repair a busted intercom system. I came across Lock and Tech, and George set everything up for me, answered all of my questions over three different conversations, and he never made me feel like I was bothering him with all my questions and concerns. The technicians did a fabulous job and had the intercom fixed in less than an hour. The men cleaned up thoroughly after the job which I completely appreciated. I highly recommend this company and will definitely use them again.

We are renovating our small (6 unit) apartment building in Manhattan and decided it was time to replace our very old and finicky intercom. We opportunistically decided to install a Virtual Doorman so we buzz deliveries in when we are not at home. The team at Lock and Tech has been great. The installation was all done in one day and we all have electronic keyfobs that control our first two doors, in addition to the keypad. The team is very responsive and professional. I highly recommend them!

After doing research for a an installer, we landed with Lock & Tech for a small install. I was so impressed with their customer service, quality and overall work, we hired them for a larger job. We've like the work so much we've been using them for the past 3-4 years doing installs in and around our facility. The team is very knowledgeable and accommodating, and will work with you throughout the whole process until you are satisfied. Prices and services are great and will continue to use their services in the years to come. Highly recommend!

I selected Lock & Tech for our intercom system installation after looking up every company that does this work. Even after selecting them I was skeptical of Google and Yelp reviews and wasn't sure what I would get. It turns out they are reliable, do expert work, and are great to work with. My building is very old and they did an excellent job of installing the intercom, strikers and locks despite the difficulties that exist in old buildings. They were attentive to all our particular needs and responded quickly to calls or texts. Above all, the price was very reasonable, more so than other installers. I highly recommend them.

We had Lock and Tech USA install a security camera system to our Prospect Heights co-op and Gabriel and his team did an amazing job! They installed the whole system, including 6 cameras on the interior and exterior of our building in one day! The quality of the cameras and equipment is top of the line- the picture is crystal clear. They are very thorough, responsive, professional and offer high quality installation and equipment for a great price. They email and call when you need and made sure we were 110% happy with everything. Highly highly recommend these guys!

Derek was amazing and professional. He met all my needs and answered all my questions. His workers came knowing what was needed to be done and did an amazing job. I needed to get my camera system replaced with a new one. They charge on a hourly basis, so the workers did not take their sweet time to run up the price. They did a very professional job at a very fast rate. I am very pleased with Lock and Tech USA. I will always refer to them for any security needs. Thank you guys.

Lock and Tech USA successfully installed an AIPHONE intercom system at my Brooklyn office. Their technician, Viktor, was personable, pleasant, and highly skilled. Viktor carefully installed the intercom system without damaging expensive suede wallpaper, professionally concealed wires in walls, and ensured that the intercom system was perfectly functioning before departing. Viktor is a wonderful technician. As such, I recommend Lock and Tech for AIPHONE intercom installations – Ask for Viktor!

Great communication, follow-up, and support!! Sales was straight forward, no point even negotiating, very reasonable and understanding! Installation was quick and thorough and they put everything exactly where I wanted them to be. We had an issue with one of the devices and they responded in minutes and even came back the next day. Amazing service!
Have any ideas in your mind?
We provide leading security systems
Companies We Have as Clients