Security Camera Installation in New York
Outdoor & Indoor Security Camera installation
Lock and Tech USA provides CCTV installation in New York and maintenance in both commercial and residential settings. We carry the top brands and the latest products. Our products and services come with a 100% satisfaction guarantee. The systems we have are top-notch and provide high-quality visuals so you can have the clearest picture of what is going on around your property.
Choosing the perfect system for your needs can be difficult considering all of the options that are currently on the market. Lock and Tech USA is capable of putting together the perfect system for your security needs, no matter how complex they may be. Our partnerships with different manufacturers and security camera companies give us the ability to create a high-quality system for you, keeping your property safe and secure.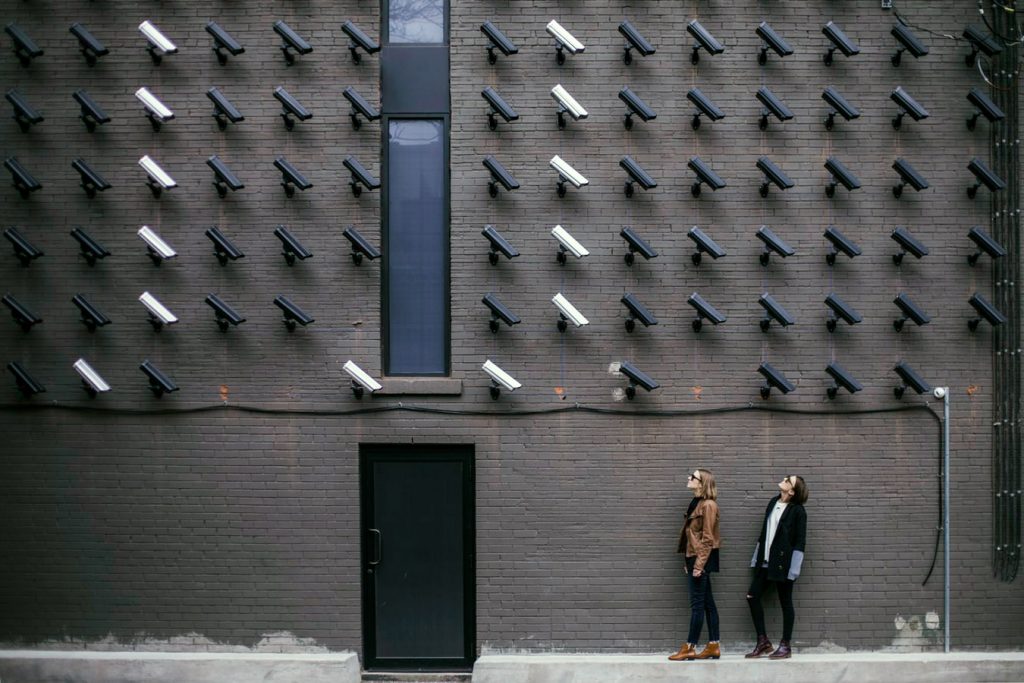 Digital Cameras
With the large number of CCTV camera systems to choose from, it can be difficult to figure out which system works best for your business. At Lock and Tech USA, we take pride in being one of the top CCTV companies in New York, providing security camera installation for your company's needs.
We are constantly asked about the best ways to keep your property safe and secure. This conversation always leads to which is more secure: an analog system or a digital system? Which provides better security while still being cost-effective?
Analog CCTV cameras record images into a digital recorder, which means that it has to go through a conversion process to be able to view the video. A DVR needs to be connected to a monitor to view or to a router to be able to view in an internal network with remote access. The issue here is that there are government regulations for the strength of analog signals.
Digital CCTV cameras record in a digital format, which means there's no need for conversion on the backend. Digital data can be sent to a recorder set up on an existing network and can easily be accessed remotely.

There are several benefits of using digital CCTV cameras
High Image Quality for Surveillance – Digital cameras offer a higher quality image, providing you a clearer picture than you would with an analog camera. The digital CCTV cameras we sell have a minimum of 1.3 megapixels. This is at least three times the resolution of even the highest quality analog cameras, which means you'd be able to see details that analog cameras can't pick up.

Fewer Wires – A CCTV system that is digital means that you don't need to run cables all over the building. Everything is wireless. If you have a wireless internet connection, you can set up a digital CCTV system, since it would use that same network connect to not only allow you to monitor what's going on remotely but allow you to set up a potentially unlimited number of cameras without running out of places to plug cameras into your DVR, making this ideal for home security camera installation.

May not need batteries – If you have a PoE (Power over Ethernet) network, you won't need to get separate power supplies for each camera, as you would be able to use your network to power your cameras.

Secure and Reliable CCTV Transmission – Digital signals won't be disrupted by other signals. Most digital CCTV systems are encrypted, making it difficult for anyone to hack into your system. A number of backups are installed to ensure that you get your recordings no matter what may happen.

Better Coverage – Digital cameras can cover three times as much area as an analog camera. Usually, there's also an option for the camera to zoom which means, you can get a closer look with the picture being less likely to be grainy. Both of these end up being cost-effective in the long run, because while digital cameras may cost more, you may need fewer cameras which can save you money.

You can access remotely – You can have remote access to what your cameras are seeing anytime, anywhere. Let's say you're on vacation but want to check on your house. You can access your system from your phone and not only watch what's on the camera, but move the camera if you want./ul>

Detailed Analytics – Digital cameras are capable of flagging unusual movement and sending alerts to the owner, keeping you in the loop on what's going on.

Digital is the future – Analog CCTV systems are considered to be outdated. Digital CCTV systems grow more and more competitive on a number of fronts, including cost.
Analog Cameras
When updating your analog cameras to digital, there's a number of things you should take into consideration. While digital cameras are getting more and more affordable, there are upsides and downsides to both that you should look at before deciding what is best for you.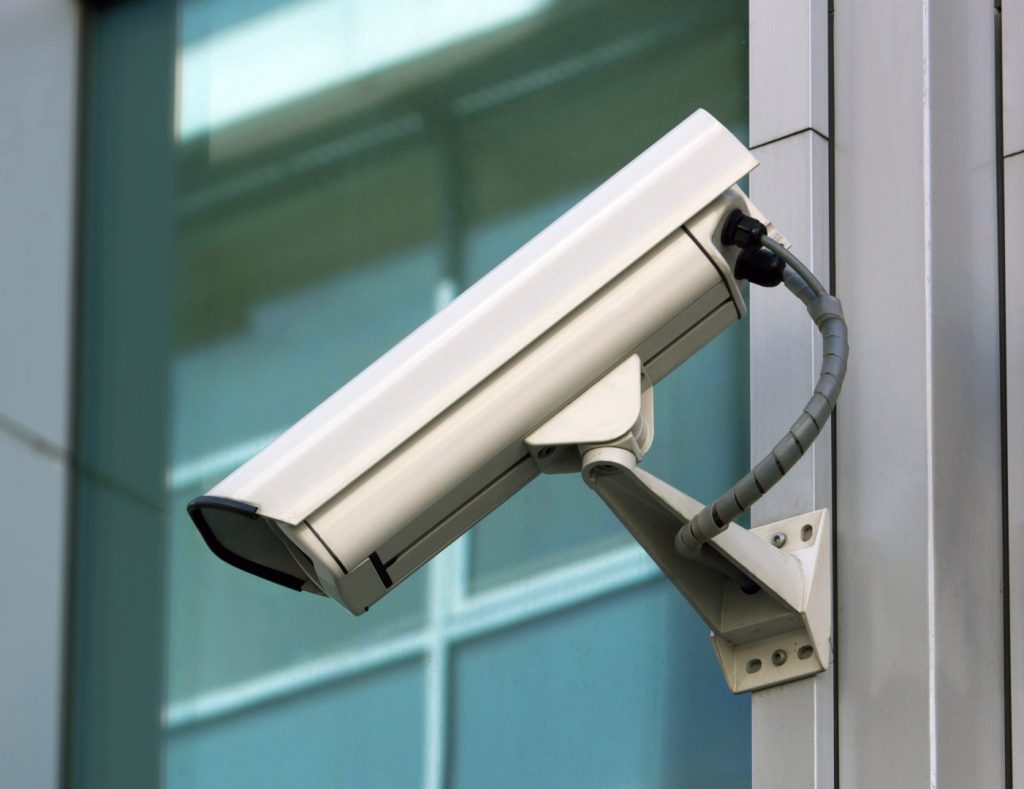 The Benefits of Using Analog Cameras
Cost – Analog cameras are still more affordable than digital cameras, which is a plus if you're looking to expand on the number of cameras you currently have.
More options for installation – Since analog cameras have been around for so long and are easy to install, there may be more options for security camera installation companies to choose from.
They're Simple – They're easy to set up and run. Just convert the signal to a digital DVR and let it record.
The tech has improved – There are HD analog cameras out on the market now, some of which are four and five megapixels. However, when compared to digital cameras, you may still want to consider the digital route for picture quality.
Disadvantages of Using Analog Cameras
Image quality and frame rate – Not only do analog cameras not provide quite as sharp of a picture as a digital camera, but the lower frame rates they have also tend to make your video choppy and don't handle motion blur that well. Digital cameras also offer the ability to digitally zoom with minimal graininess. For certain situations or areas, having the highest quality picture or the best frame rate isn't necessary.
Less coverage – As previously mentioned, digital cameras are capable of covering up to three times the area that analog cameras are capable of.
All those cables – You need a cable for power along with a cable to run to your DVR. Digital cameras usually only need a cable for power due to their wireless capabilities.
Not encrypted – The signal is not encrypted which means that hackers can access your analog CCTV system and do what they want with it.
Box Style Cameras
These are the security cameras that you're probably the most familiar with. This is a design that is still utilized in a lot of CCTV systems in New York today and what you probably think of when you hear the phrase, "surveillance camera installation". These cameras do not come with a lens. Instead, you have a choice of a wide variety of lenses. These lenses also tend to be larger than a regular camera lens which lets in more light, making it easier to see what you're looking at. These cameras can make quite the impression in an outdoor setting as these cameras are typically seen for use in "high security" situations. These cameras are also known for their diverse amount of versatility with mounts with a whole multitude of solutions being available for bayonet mounts.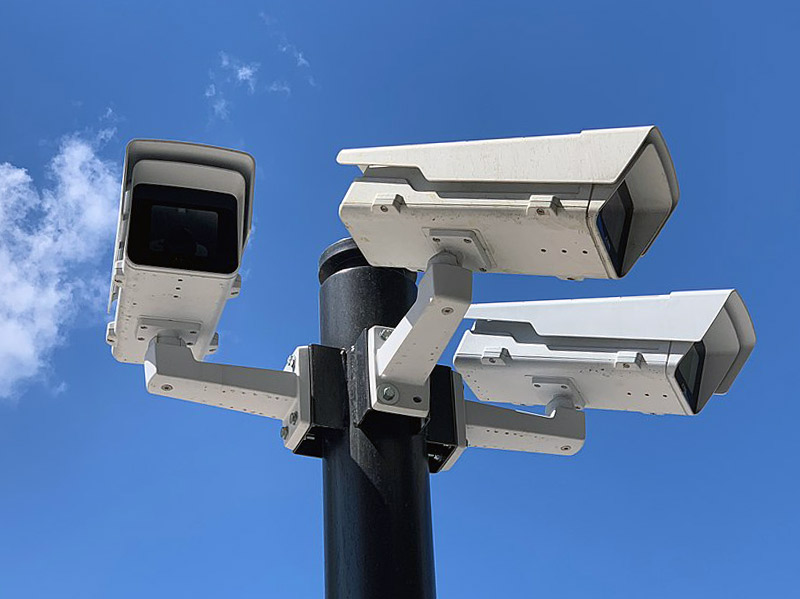 Box-style cameras feature a number of features that allow for great image quality. An auto-white balance (AWB) can help the cameras determine the true colors of the image by looking at what's truly black and what's truly white in an image. C Mount and CS-Mount lenses offer up a large number of possibilities when it comes to the type of lens you can use. CCD and CMOS sensors provide a high-quality image, with CMOS being the more modern, and higher quality image of the two. Our Box Style cameras also feature DNS and DNR technology to clean up the image, making your camera even more capable of catching the clearest picture possible.
Dome Cameras
There are two kinds of dome security cameras: Indoor dome security cameras and vandal-proof dome security cameras.
Indoor Dome Security Cameras
Sometimes you need a camera that is small and lightweight, where resistance to weather conditions is a non-factor. An indoor dome security camera would be the perfect solution for a situation like this these cameras are specifically designed for a situation like this.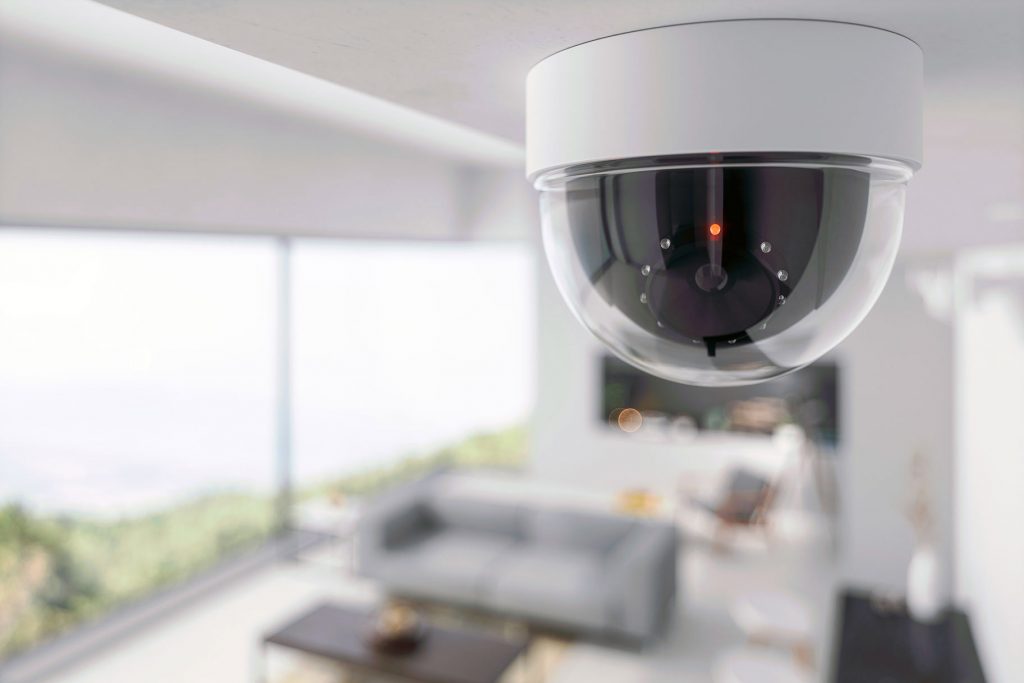 Vandal Proof Dome Security Cameras
Afraid of your cameras being tampered with or vandalized? These cameras are resistant to being damaged or tampered with and are the perfect solution for protecting your property from vandals.
Pan Tilt Zoom Security Cameras
Some security cameras offer limited range of motion if any range of motion at all. Perhaps you want a camera that allows you to freely look around an area. You need a camera that can be adjusted quickly, change directions and zoom remotely, or maybe even a camera that can lock on something moving that shouldn't be there.
This is why you may need a Pan/Tilt/Zoom camera or a PTZ camera. These cameras have a motorized interior mount that allows the camera to spin, angle up and down, zoom in, and autofocus with a motorized variable lens.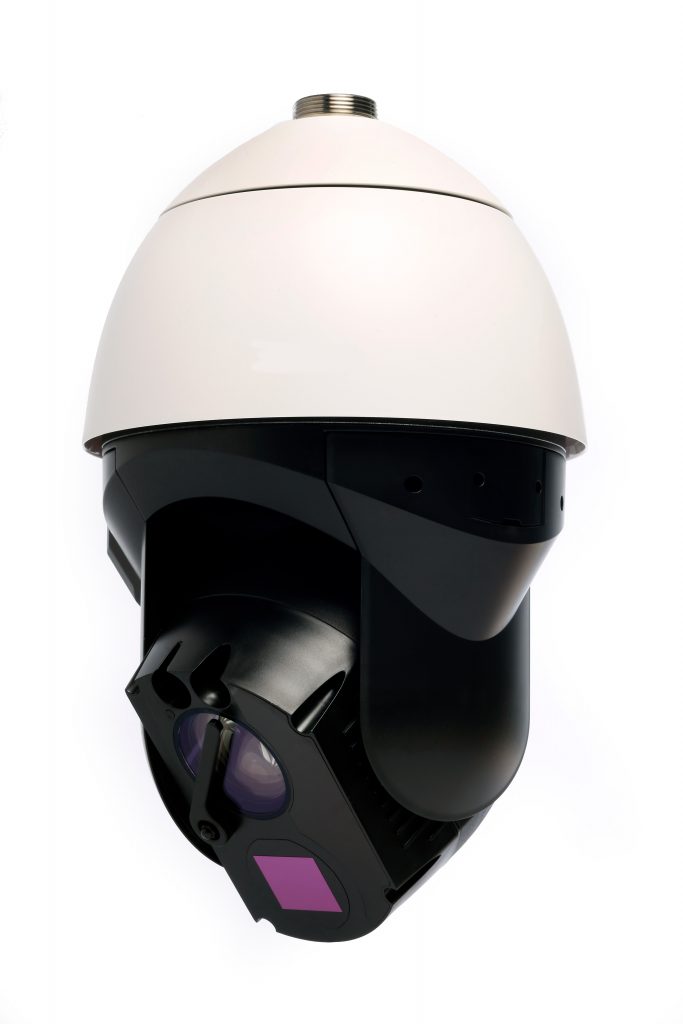 PTZ cameras can be controlled remotely, giving you ultimate control over what it sees. The most basic models can move left, right, up, and down while more advanced models allow for zooming in and out. Most PTZ cameras can be fitted to work with your DVR system, allowing control from the DVR itself, or remotely from your DVR's client software
Bullet Style Security Cameras
You might know them as "cylinder cameras." These cameras have a number of advantages. You can adjust and mount them easily, are weather-resistant, give space from its mounting surface, and are the perfect security cameras for a novice. When you need something versatile and easy to install, bullet cameras are the way to go.
Bullet cameras are weatherproof, self-contained cameras with built-in IR LEDs. They are great cameras when there is a low risk of vandalism, as they're very easy to reposition.
License Plate Security Cameras
Cameras can be used to record license plates. This can be difficult as several factors can affect capturing this. Glare, high speeds, the angle the vehicle approaches, lighting, camera position, and distance can all affect the quality of the visual when it comes to capturing license plates. License plate cameras can be incredibly effective when installed properly.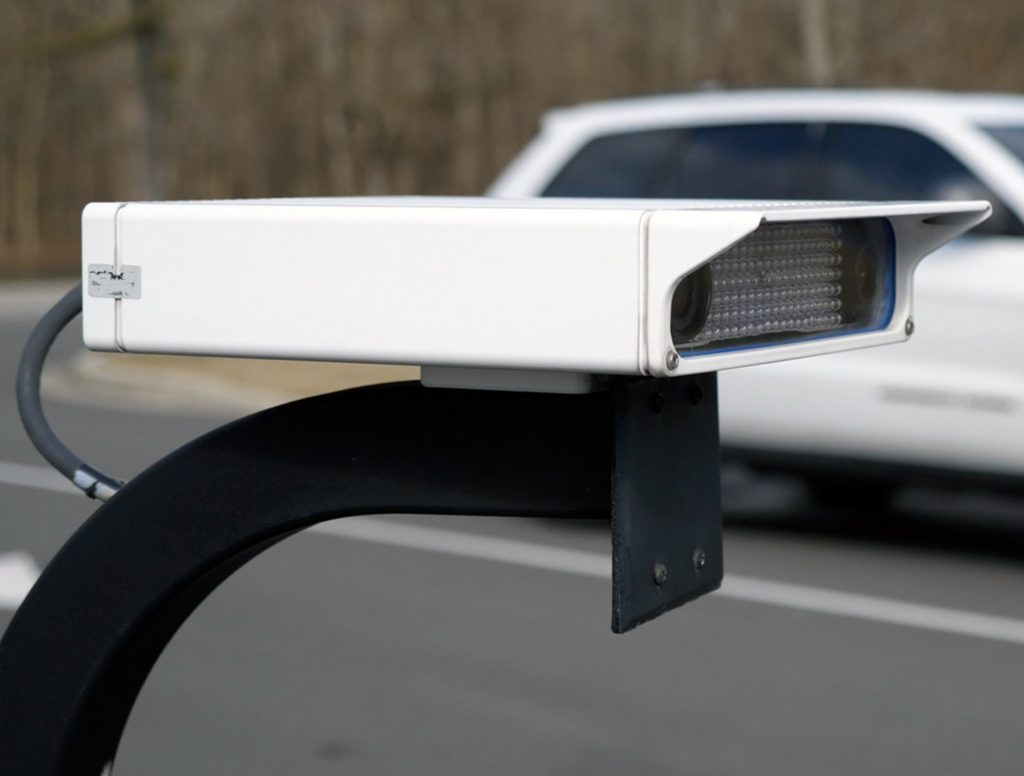 While planning your license plate camera setup, we recommend consulting with us so we can help you achieve your optimal system. We recommend starting with a two-camera setup for this. One camera is designated as your overview camera. This can honestly be just about any kind of camera. We suggest using a standard box or bullet camera for this as this camera will only be capturing the action and not focusing on the license plate. This camera provides a wide view of the situation so you can see the color, model, and make of the car. The second camera will be your license plate camera, positioned in the perfect spot in order to capture the image of the license plate. This camera, ideally, is placed within 10 feet of the car's license plate to ensure the accuracy of the image. The further outside of that 10 feet you move the camera, the less likely you are to capture the image you desire.
CCTV: Sales, Service, and Installation in New York
We offer the following products and services with our professional security camera installation:
Video Management Systems that utilize collaboration tools and seamless synchronization including access control and intrusion, allowing for greater situational awareness and enhanced operator productivity.
Network Video Recorders that use smart video streaming, predefined layouts, and alarms, and centralized licensing across flexible hardware options.
Advanced Video Analytics on edge-based cameras, servers, or in cloud devices allowing ease of forensic investigation and the ability to acquire valuable business data where it's most appropriate.
IP Security Cameras that require advanced recording features and open platform integration.
Scale to the Cloud – Cloud storage integration for easy access to the critical video.
Integrate across portfolios – Create a custom video system for your needs.
Automate surveillance – Automate the surveillance process and gather info to improve security and respond to incidents.
Get a Free Risk Assessment of your home or business by Our Security Expert
Lock and Tech. Service Well Done!
Lock and Tech is a full service security company in New York. We offer Surveillance Camera Systems, Alarm Systems, Access Control, Fire Alarms Systems, & Intercom Systems. We also specialize in Low Voltage Pre-Wiring and Hardwire security and monitoring systems.
We Serve Residential, Commercial, & Industrial Sector clients in the NYC area. We offer Reliable & Quality Products at a reasonable price. Our technicians are highly trained in the installation, testing, & repairing of Security Systems. Additionally, we use only the most advanced equipment to ensure your home or facility's safety. Imperial tests every system we carry, so our clients always receive quality, reliable equipment.
Hear from Our Clients
I am a property manager in Manhattan and had to find a company to repair a busted intercom system. I came across Lock and Tech, and George set everything up for me, answered all of my questions over three different conversations, and he never made me feel like I was bothering him with all my questions and concerns. The technicians did a fabulous job and had the intercom fixed in less than an hour. The men cleaned up thoroughly after the job which I completely appreciated. I highly recommend this company and will definitely use them again.

We are renovating our small (6 unit) apartment building in Manhattan and decided it was time to replace our very old and finicky intercom. We opportunistically decided to install a Virtual Doorman so we buzz deliveries in when we are not at home. The team at Lock and Tech has been great. The installation was all done in one day and we all have electronic keyfobs that control our first two doors, in addition to the keypad. The team is very responsive and professional. I highly recommend them!

After doing research for a an installer, we landed with Lock & Tech for a small install. I was so impressed with their customer service, quality and overall work, we hired them for a larger job. We've like the work so much we've been using them for the past 3-4 years doing installs in and around our facility. The team is very knowledgeable and accommodating, and will work with you throughout the whole process until you are satisfied. Prices and services are great and will continue to use their services in the years to come. Highly recommend!

I selected Lock & Tech for our intercom system installation after looking up every company that does this work. Even after selecting them I was skeptical of Google and Yelp reviews and wasn't sure what I would get. It turns out they are reliable, do expert work, and are great to work with. My building is very old and they did an excellent job of installing the intercom, strikers and locks despite the difficulties that exist in old buildings. They were attentive to all our particular needs and responded quickly to calls or texts. Above all, the price was very reasonable, more so than other installers. I highly recommend them.

We had Lock and Tech USA install a security camera system to our Prospect Heights co-op and Gabriel and his team did an amazing job! They installed the whole system, including 6 cameras on the interior and exterior of our building in one day! The quality of the cameras and equipment is top of the line- the picture is crystal clear. They are very thorough, responsive, professional and offer high quality installation and equipment for a great price. They email and call when you need and made sure we were 110% happy with everything. Highly highly recommend these guys!

Derek was amazing and professional. He met all my needs and answered all my questions. His workers came knowing what was needed to be done and did an amazing job. I needed to get my camera system replaced with a new one. They charge on a hourly basis, so the workers did not take their sweet time to run up the price. They did a very professional job at a very fast rate. I am very pleased with Lock and Tech USA. I will always refer to them for any security needs. Thank you guys.

Lock and Tech USA successfully installed an AIPHONE intercom system at my Brooklyn office. Their technician, Viktor, was personable, pleasant, and highly skilled. Viktor carefully installed the intercom system without damaging expensive suede wallpaper, professionally concealed wires in walls, and ensured that the intercom system was perfectly functioning before departing. Viktor is a wonderful technician. As such, I recommend Lock and Tech for AIPHONE intercom installations – Ask for Viktor!

Great communication, follow-up, and support!! Sales was straight forward, no point even negotiating, very reasonable and understanding! Installation was quick and thorough and they put everything exactly where I wanted them to be. We had an issue with one of the devices and they responded in minutes and even came back the next day. Amazing service!
Have any ideas in your mind?
We provide leading security systems
Companies We Have as Clients