Top-Rated Commercial and Residential Alarm System Installation Services Serving Greater NYC Area
Lock and Tech USA has custom security solutions and alarm systems at affordable prices. Most companies will offer a "one size fits all" security service, but we believe in providing a security solution that meets your specific needs and requirements. It's this philosophy that sets us apart from our competition.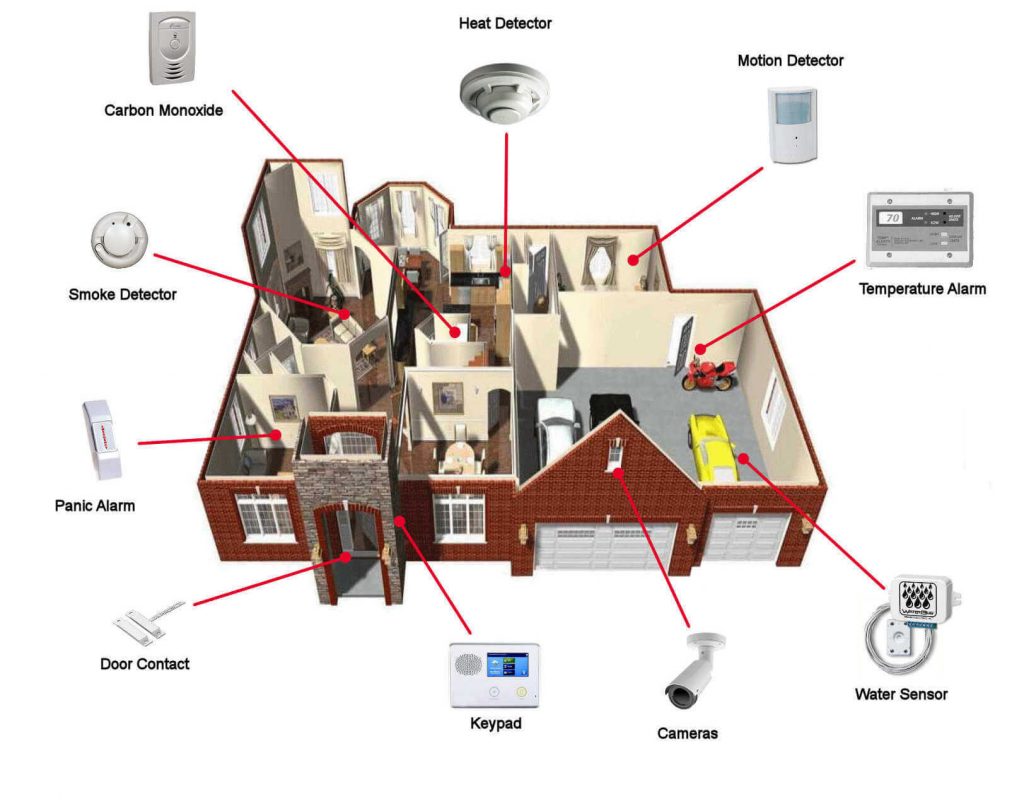 We are locally owned and operated in the greater New York City area. Our staff consists of highly trained security system professionals that make sure that homes and businesses in the area are safe and secure. You can be sure that Lock and Tech USA will be there for all of your security needs. Learn more about the services we provide and give us a call at (877) 715-6252 when you're ready to get started.
There are several home security solutions to consider when you are looking into an alarm installation for your home. Lock and Tech USA will perform a home security installation of just about any type. Here are the different types of home alarm systems we currently have available:
Local Alarms – This is the most basic of alarm systems. These are unmonitored and simple. These have sensors that go on your windows and doors. Local alarms are cheap (they can usually be found online for under $100) While they're cost-effective, without monitoring, they don't offer any true security outside of a loud noise to possibly scare someone off.
Wired Alarms – Sensors and sometimes cameras are wired to a control panel. The alarm is sounded if something triggers it. If it is monitored, the security company will contact the homeowner as well as emergency services. The installation process for this one is a hassle to do on your own since wires have to be run, likely having to drill holes in your wall. You will most definitely need a professional to install this.
Wireless alarms – This type of alarm system works similarly to wired alarms with the exception that the entire system is wireless, making it easier to set up. While these may be easier to set up, it's still recommended you get a professional to install a wireless alarm. The only other drawbacks are that everything on this setup runs on batteries that will need to be replaced every couple of years, and that overall, this costs more than a wired setup in the long run.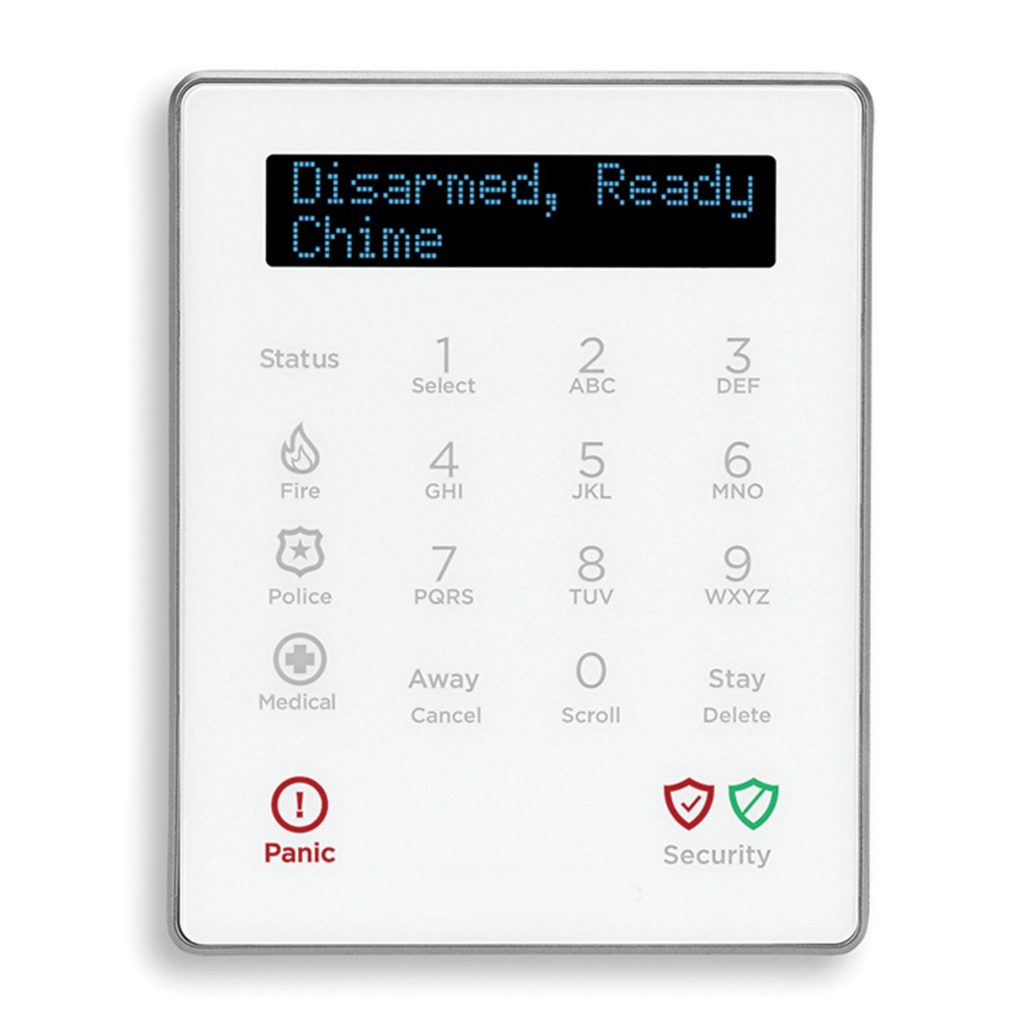 Overall, whether you're a homeowner or renting, a wireless system is what you'll most likely to go with. It's the easiest to install and you get most of the same benefits of a wired system. However, if you live in a home that is already set up for the installation of a wired alarm system, we recommend you go that route since the infrastructure is already in place. Stay away from local alarms though. They don't offer any real security and you're just wasting your money, no matter how affordable it may be.
There are several different options for alarm systems for your home. There are several considerations you have to make when choosing the alarm system that's right for you. Consider your budget, the size of your home, and whether you're renting or own the property. Consider where you may be moving in the next few years. If you plan on leaving a property in the next couple of years, you may just want to go with a wireless system over the wired or local systems.
Protecting your business is important. No matter the size of the building or what's inside, you need a high-quality security system to protect it – as well as the people working there. The best way to protect your business is to get a commercial alarm system installed. Businesses who have a security system like this installed are 4.5 times less likely to experience a burglary, which makes installing a security system a vital part of your business.
The trained technicians at Lock and Tech USA can offer up knowledge about security systems that you can only get from being in the business for three decades. We can provide you with every kind of alarm you need to keep your business secure. We offer high-quality systems chosen for their high security, ease of use, and ease of integration. Along with this, we can provide several additional security systems and measures including:
Secure Entry Systems, including commercial keyless entry, managed access, and card readers.
24/7 monitored plans for businesses
Professional Commercial Locksmith Services
There are several businesses and facilities that Lock and Tech USA have performed an alarm installation on in the New York City area including:
Schools
Government Offices
Office buildings
Hospitals
Medical Facilities
Manufacturing Plants
Libraries
Regardless of the type of industry you work in, we can provide an alarm system that meets your needs.
A security system in your home or business can help you keep your mind at ease. In the past, a security system was really only effective if there was someone available to call the authorities. Now, if your alarm is triggered, it can be sent immediately to our award-winning monitoring center which offers 24/7 monitoring. Lock and Tech USA will ensure that your property is protected 24 hours a day, 365 days a year – no matter what you may be doing or whether you're at work, visiting with friends, or on vacation.
There are a number of benefits to having professional alarm monitoring. These benefits include:
Reliability – With an alarm system, there's no need to rely on your neighbors to keep watch over your house while you're gone. Our 24/7 monitoring in New York is reliable and we ensure your home stays safe.
Fast response – If your alarm is not monitored, you're limited as to how fast emergency services can reach your property. Basically, they can only arrive as fast as you can call them if you can call them. Monitored systems allow for an immediate response no matter what the issue may be.
Peace of mind – Leave your property or even go out of town without having to worry about whether or not someone is keeping an eye out on your property. Having your security system monitored 24/7 by highly skilled operators who have been trained to respond to emergencies can give you peace of mind that you're in the best of hands.
Burglaries aren't the only thing you need to protect your business from. A lot of businesses don't have the resources to rebuild after a fire. Lock and Tech USA is your go-to solution for fire alarm installation in NYC.
Getting a modern fire alarm system installed keeps your employees, customers, and property protected from potentially devastating forces. Fires can start unexpectedly and fast but being proactive instead of reactive can help reduce losses and save lives while keeping damage to a minimum. We can provide this protection to you at a cost-effective price.
All of our security engineers are NICET (The National Institute for Certification in Engineering Technologies) certified, which means they are nationally recognized for ensuring their proficiency in a wide area of fire alarm technical areas including:
Alarm Monitoring
Fire Alarm Design
Inspection Testing
Supervision Requirements
Power Requirements
Building and Fire Codes and Standards
A variety of detector and signaling systems
Building/space structure and occupancy considerations
Basic electricity and electronics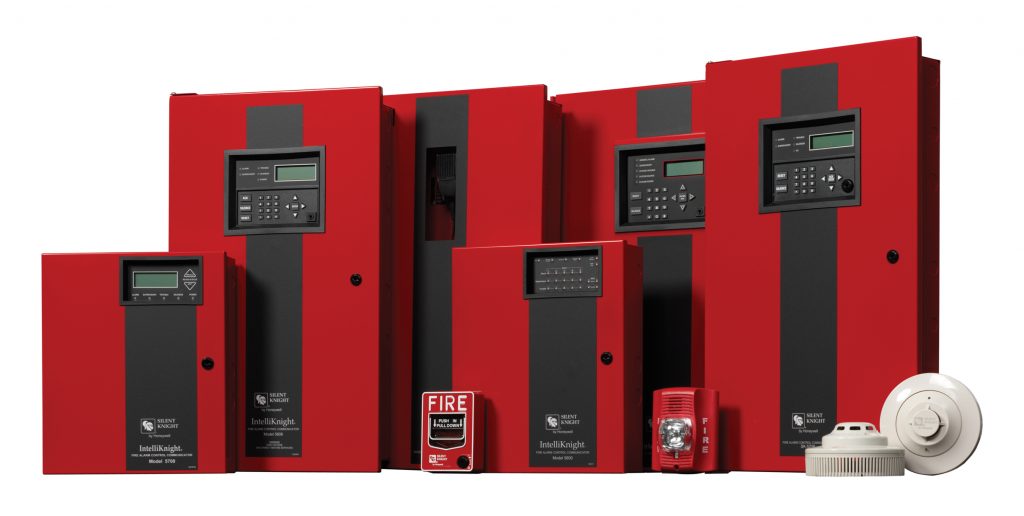 State-Of-The-Art Fire Alarm Systems for New York City
Our technicians can provide you with several options that can be tailored to your specific needs for fire safety solutions. Our knowledgeable team knows the benefits and drawbacks of every system and can use that knowledge to find the right system for you and your budget.
We also offer several solutions from leading manufacturers. Lock and Tech USA is an authorized distributor for Silent Knight, Honeywell, and FireLite.
Businesses are required to adhere to a variety of fire system standards for the protection of their employees and customers. Due to changing standards, it's important for a company to stay compliant with these standards.
Lock and Tech USA works closely with local fire departments to help keep track of changing standards to ensure that your fire alarm system is up to code. Our professionals are highly trained to stay on top of these standards as required by the National Fire Alarm Code.
Lock and Tech USA's commercial alarm systems in the NYC area are your best chance for staying safe in the event of a fire. Between staying up to code with local and national codes and offering 24/7 monitoring services, we can ensure that our fire alarm systems are designed to keep you safe.
If you're a homeowner, you want to make sure your home is safe from being broken into. Otherwise, why would we all lock our doors at night? It's been estimated that 74% of all burglaries in the United States were residential with over 4.6 million dollars stolen.
Lock and Tech USA can design a custom security system that can make your home safe for you and your family. We have several security options for homes of all sizes and we can tailor your security system to your needs and budget.
All of our systems are monitored 24 hours a day, 365 days a year. Once the alarm is activated, our operators will respond fast to the alert to figure out what happened then contact the proper personnel.
We offer a number of security and monitoring systems for your home including:
Camera systems – We have digital IP camera systems capable of connecting your system online, letting you watch live or look over pre-recorded video from any smartphone, tablet, or computer with ease.
Fire and Carbon Monoxide Systems – We are capable of installing a smoke detector system that is monitored 24/7 to protect your possessions. These two kinds of alarms can be important to a quick response in case of an emergency.
Smartphone Access – No matter where you are, you'll be able to keep an eye on your property while having remote control access to your security system on your smartphone. With this, you'll be able to do everything from receive alerts about security system triggers to opening and closing the garage door.
Central Station Services – When you have Lock and Tech USA, you have a team of professionals who will monitor your home 24/7 to protect you from things like burglar alarms, medical alert alarms, and more. You have control over the settings that best allow the interactive services to guard your home.
Our technicians are trained on the latest security system installation methods, so you can feel confident that you and your loved ones are in the right hands.
Top-Notch Sales, Service, and Installation by Trained Professionals
We look to provide you with the best service when helping you choose and install your alarm system with these factors:
Local Protection – We have a monitoring station here in NYC that operates 24/7 to ensure that your property stays safe. The same can't be said for national security providers.
Flexible Installations – We can customize everything from sensors to the audio device to the control panel to meet the standards of your facility.
Comprehensive solutions – We have your back from installation to monitoring to maintenance.
Get a Free Risk Assessment of your home or business by Our Security Expert
The Lock and Tech USA Difference
Lock and Tech USA is a full-service company, meaning we can handle requests for any type of alarm installation your home or business needs. In addition to alarm installation, we provide everything from access control systems to intercom systems and surveillance camera systems. All of our services are designed with you, your needs, and your budget in mind. We pride ourselves on using the latest tools and technologies to install and repair alarms and other security systems.
The Lock and Tech USA Process
At Lock and Tech USA, we make the process of browsing and installing an alarm system easy. Our process is as follows:
You can get in contact with us via phone by giving us a call at (877) 715-6252 or emailing us at service@lockandtech.com. We have multiple locations, so make sure the service you need is available at the Lock and Tech USA location closest to you.
Hear from Our Clients
I am a property manager in Manhattan and had to find a company to repair a busted intercom system. I came across Lock and Tech, and George set everything up for me, answered all of my questions over three different conversations, and he never made me feel like I was bothering him with all my questions and concerns. The technicians did a fabulous job and had the intercom fixed in less than an hour. The men cleaned up thoroughly after the job which I completely appreciated. I highly recommend this company and will definitely use them again.

We are renovating our small (6 unit) apartment building in Manhattan and decided it was time to replace our very old and finicky intercom. We opportunistically decided to install a Virtual Doorman so we buzz deliveries in when we are not at home. The team at Lock and Tech has been great. The installation was all done in one day and we all have electronic keyfobs that control our first two doors, in addition to the keypad. The team is very responsive and professional. I highly recommend them!

After doing research for a an installer, we landed with Lock & Tech for a small install. I was so impressed with their customer service, quality and overall work, we hired them for a larger job. We've like the work so much we've been using them for the past 3-4 years doing installs in and around our facility. The team is very knowledgeable and accommodating, and will work with you throughout the whole process until you are satisfied. Prices and services are great and will continue to use their services in the years to come. Highly recommend!

I selected Lock & Tech for our intercom system installation after looking up every company that does this work. Even after selecting them I was skeptical of Google and Yelp reviews and wasn't sure what I would get. It turns out they are reliable, do expert work, and are great to work with. My building is very old and they did an excellent job of installing the intercom, strikers and locks despite the difficulties that exist in old buildings. They were attentive to all our particular needs and responded quickly to calls or texts. Above all, the price was very reasonable, more so than other installers. I highly recommend them.

We had Lock and Tech USA install a security camera system to our Prospect Heights co-op and Gabriel and his team did an amazing job! They installed the whole system, including 6 cameras on the interior and exterior of our building in one day! The quality of the cameras and equipment is top of the line- the picture is crystal clear. They are very thorough, responsive, professional and offer high quality installation and equipment for a great price. They email and call when you need and made sure we were 110% happy with everything. Highly highly recommend these guys!

Derek was amazing and professional. He met all my needs and answered all my questions. His workers came knowing what was needed to be done and did an amazing job. I needed to get my camera system replaced with a new one. They charge on a hourly basis, so the workers did not take their sweet time to run up the price. They did a very professional job at a very fast rate. I am very pleased with Lock and Tech USA. I will always refer to them for any security needs. Thank you guys.

Lock and Tech USA successfully installed an AIPHONE intercom system at my Brooklyn office. Their technician, Viktor, was personable, pleasant, and highly skilled. Viktor carefully installed the intercom system without damaging expensive suede wallpaper, professionally concealed wires in walls, and ensured that the intercom system was perfectly functioning before departing. Viktor is a wonderful technician. As such, I recommend Lock and Tech for AIPHONE intercom installations – Ask for Viktor!

Great communication, follow-up, and support!! Sales was straight forward, no point even negotiating, very reasonable and understanding! Installation was quick and thorough and they put everything exactly where I wanted them to be. We had an issue with one of the devices and they responded in minutes and even came back the next day. Amazing service!
Have any ideas in your mind?
We provide leading security systems
Companies We Have as Clients