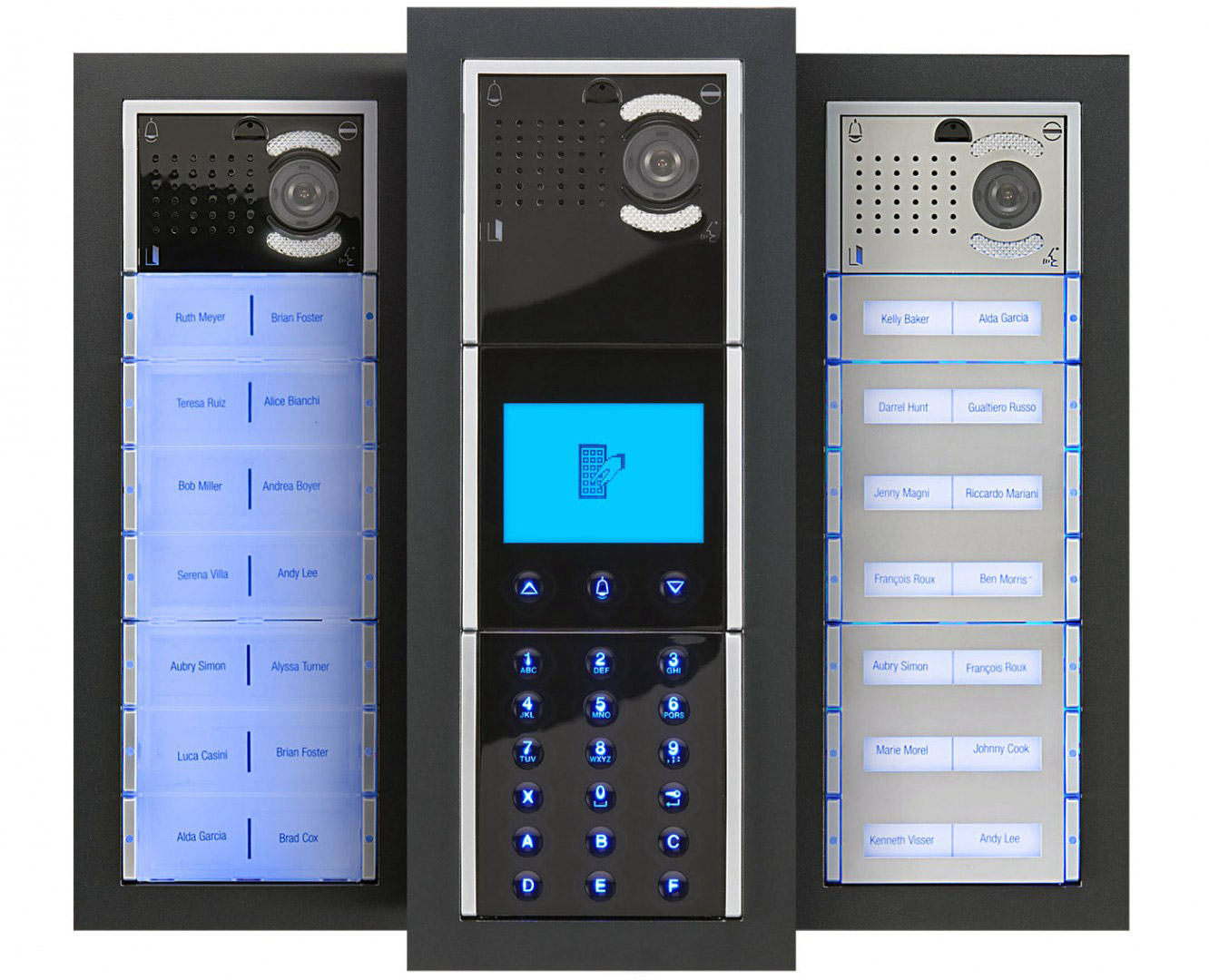 Next time you're entertaining guests, impress them with the perfect blend of design and innovation that can only be found in Comelit's audio and video intercom systems.
Comelit was established back in 1956 and over the decades, has evolved its state-of-the-art video surveillance and access control systems. Today, Comelit's products are available across the globe and have remained one of the leading manufacturers of video entry systems in the world.
Comelit Video Entry Systems: Innovation That's Designed to Protect
Comelit offers a wide range of video entry technology that's designed to protect your home and property. Our video entry systems feature top-of-the-line functionality. At Comelit, we have the following products available:
Motion detection sensors
Hands-free entrance
Night vision
Cloud recording
Live images from security cameras
Video door entry monitoring and outdoor audio/video
Our products also feature HD video resolution and are designed to be long-lasting and vandal-proof.
Aiphone Systems offers over 25 different security systems, including but not limited to intercom systems, video access security, and security units for both the front and back doors and loading docks. Our team of technicians understand that no two buildings are alike, nor are the needs, which is why we can produce custom-ordered units to accommodate your desired security system. Whether you're living in an apartment, home, or looking to upgrade your existing security system at work, we have you covered.
Lock and Tech USA is an Authorized Comelit Partner
Lock and Tech USA is a trusted and valuable Comelit Diamond Dealer Partner. Our company works with all Comelit products and is highly recommended by Comelit in the New York City area for security projects.
Having 15 years of experience in several home security solutions, Lock and Tech USA is an authorized Comelit installer. Our technicians are trained in the installation, maintenance, and repair of Comelit's entire line of outdoor and indoor door entry systems.
As one of the top security companies in the New York area, we service and protect over 20,000 clients. We have a large range of clients including residential properties, office buildings, hotels, property management and construction companies, schools, retails stores, and small businesses. We also cover governmental, hospitality, healthcare, educational, and religious institutions.
Our security solutions are ideal for both commercial and residential settings. Our experts can help you take your security to the next level, design, convenience, and innovation with a state-of-the-art audio and video intercom system by Comelit.
Contact us today for an initial consultation and assessment.
Indoor Entry Monitors: Technology and Design for Today's Architecture
Comelit entry monitors are design-oriented products that are made to be the ideal decorative accessory for your home. What's even better is that they offer an unmatched level of technology that is embedded with functions that are innovative and advanced features that will meet all requirements.
With Lock and Tech USA, you can enjoy any of the great options in the entirety of Comelit's line of products including their indoor door entry monitors line which features the following models: Mini Wifi, Comelit's revolutionary 2-wire door entry system, Mini Audio, Maxi, Icona, Planux Lux, Mini, Easycom, and Style.
For more information on Comelit indoor security monitors, please contact us.
Outdoor Video Technology: A Welcome That is Best Suited For You
Comelit outdoor entrance panels are design-conscious products that are inspired by the masters of modern architecture that allow you to decorate your home in style, by embracing elegant, durable frames, which show off their full potential when necessary.
With Lock and Tech USA, there are several options from Comelit's full range of outdoor entrance panels to enjoy. These include the following models: Visto: the world's most advanced doorbell, Quadra, Architechtus pro, 3One6, Ikall, Emergency, Vandalcom, and Roma.
For more information about Comelit outdoor entrance panels, please contact us.
Comelit Provides Security When You're Far Away
If you have the Comelit App, you have the ability to answer calls and open your door or gate remotely – even if you're out of town for an extended period. The Comelit App provides homeowners with an instant connection to their property via either a smartphone or tablet.
This app includes the following features:
Push notifications: These push notifications will only turn on if there's a call, ultimately saving your phone or tablet's battery and data.
The ability to answer calls remotely: Whether you're on your couch, at work, or on vacation, you will be able to answer calls with ease.
The ability to view entry phone calls: With the app, you'll be able to view videos that were recorded outside your property and at and outdoor door entry monitors, so you have better peace of mind of who is accessing your property.
Intercom calls: The Comelit App allows you to manage several different intercom systems at once, giving you greater control over your home automation system.